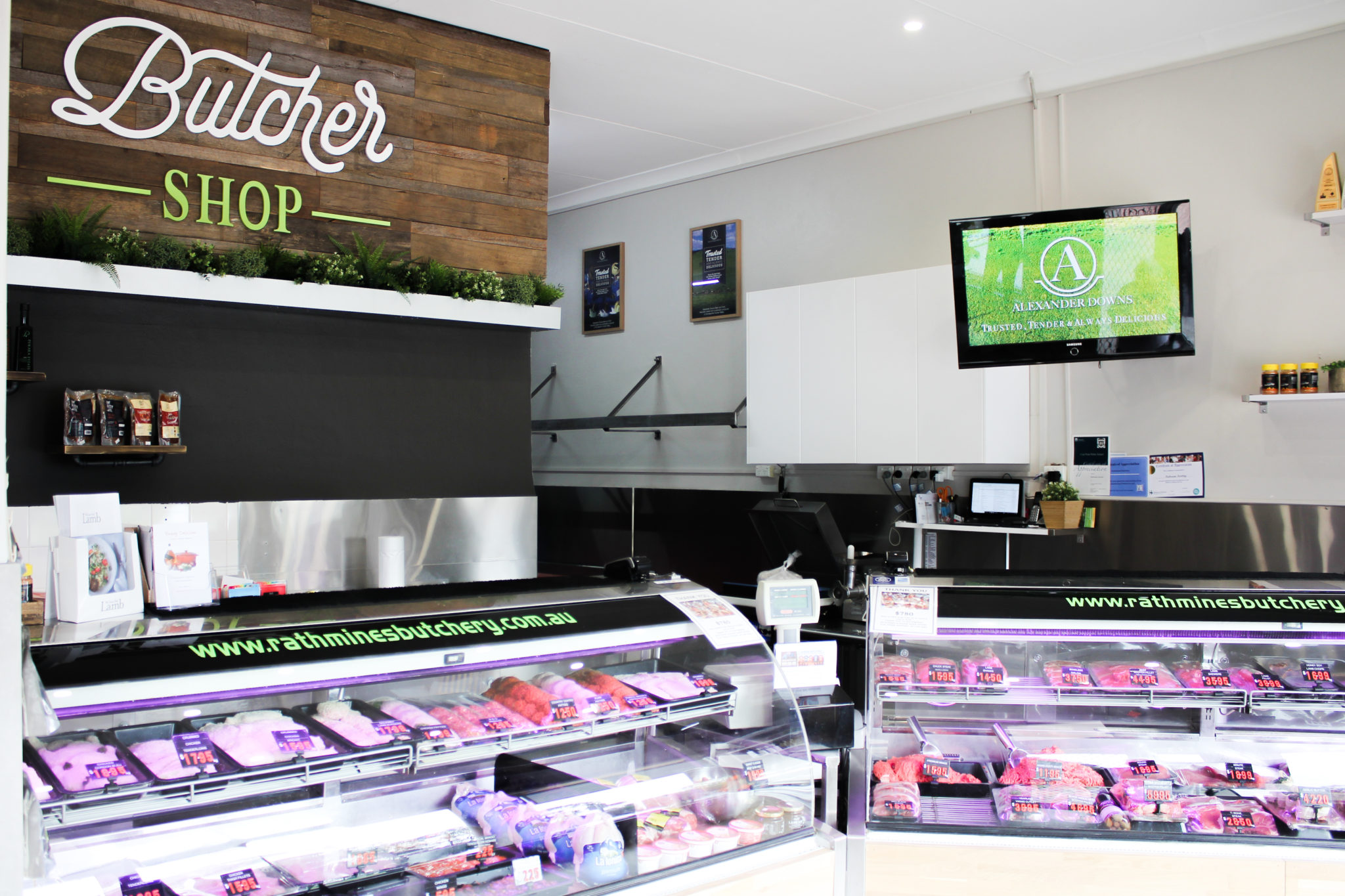 Our Shop
Rathmines Butchery specialises in on-site dry ageing and butchery, with products focused on provenance and quality.
Our experienced butchers produce a large range of products including our homemade ham, silverside, smoked pork and cheese kransky, beef jerky and now a variety of gourmet ready-to-cook pies.
We stock chicken products that are chemical, hormone and antibiotic free as well a range of gluten free products for celiac sufferers.
Visit our Butchery at 10 Fishing Point Road, Rathmines, NSW, 2283.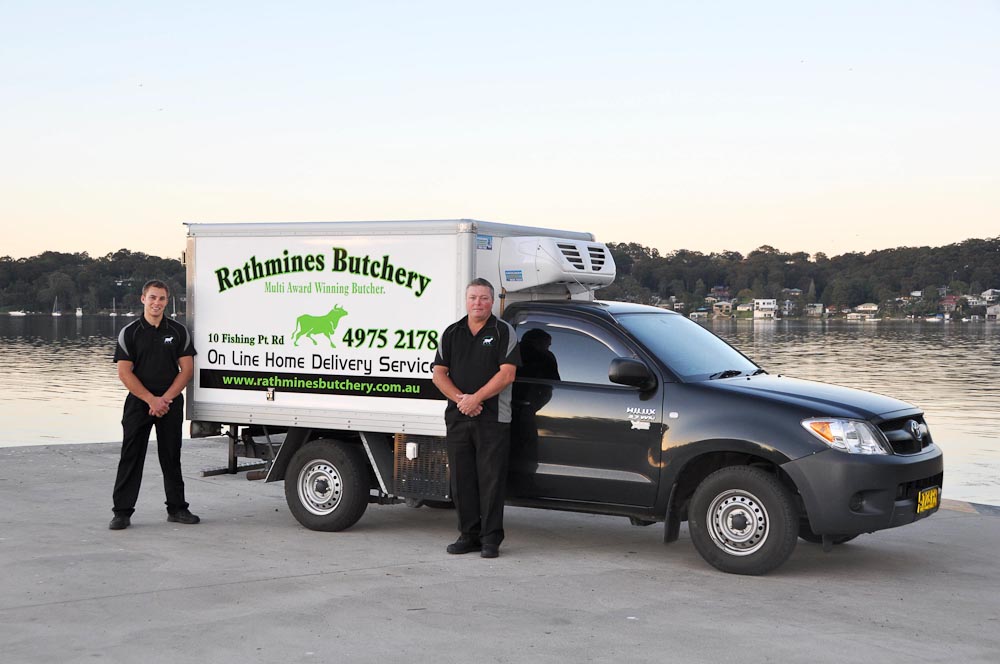 Delivery
Choose your meal from home or work and
get it delivered to you!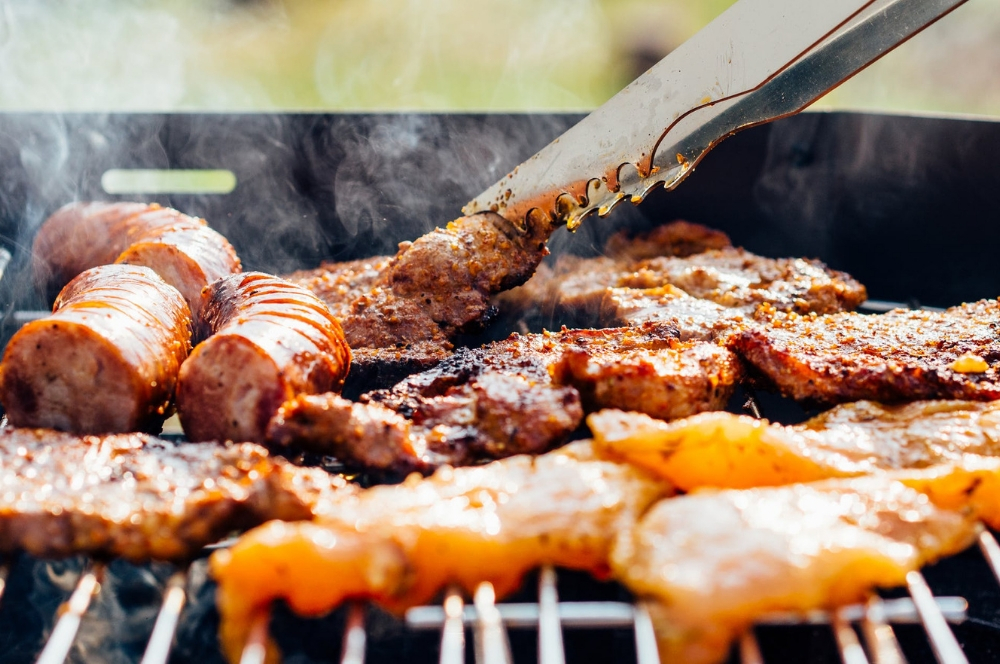 Catering
Have an event that needs to be catered?
We offer different services to suit your demands. 
Awards & Community
With six generations of experience, we pride ourselves in producing and supplying quality products. We have an extensive range of award-winning meats in store including our Gourmet Sausages created by winners of Newcastle Sausage King.
Our overall business has also been recognised as:
– Best Fresh Food Retailer
– Best Butcher in the Hunter; and
– Hunter Business of the Year
The success of the business has expanded the family's ability to support their wider community.
The Butchery is involved in over 30 organisations in the local community that support the health and wellbeing of children and families, reflecting our family values and what our business is about.